Join us for classes and workshops to progress your professional development as an artist!
Learn from our award winning teachers and develop practical dance/technique skills, as well as performance skills, and other aspects of performing, such as costume making, hair/wig styling and make up
Check out our full calendar of classes and book in at https://studiobookingsonline.com/flazeda/classcalendar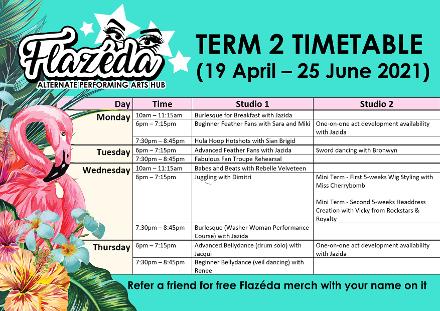 Not sure how to book in to classes at Flazéda?
Our booking system works best on Chrome!
Check out this instructional video for the key steps>>>
But if you get too stuck, then feel free to send us a message, email us at flazedhub@gmail.com, or just pop in to the studio and you can book/pay on arrival
April Holiday Intensives
Learn from the best in the biz in a weekend short course!
Holiday Programs for adults at Canberra's Alternative Performing Arts Hub.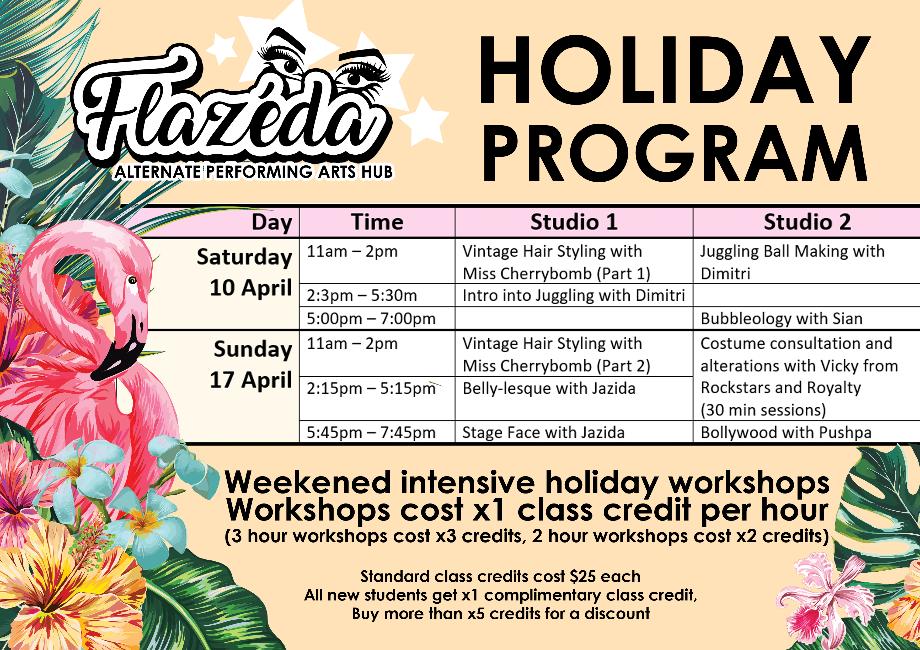 Vintage Hair Styling with Miss Cherrybomb
Learn everything you need to set your bumper bangs and hollywood waves to perfection in this two day vintage hair styling intensive! Enrol for one or both sessions!
$75/session - click here to enrol!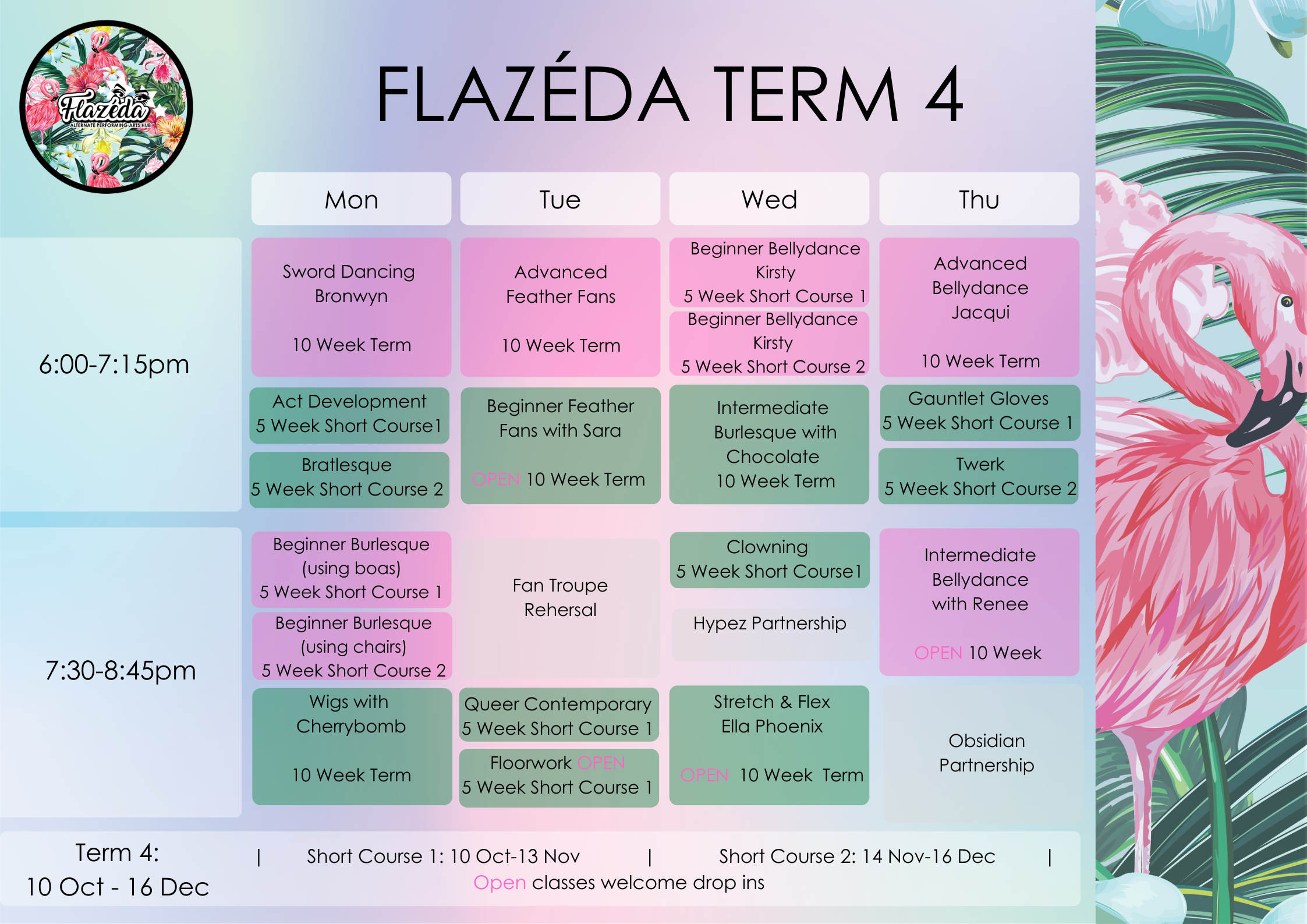 Belly-lesque with Jazida
In this workshop, we'll learn a burlesque style choreography through a bellydance lens vs a burlesque lens and explore defining the difference between belly dance and burlesque. This is suitable for dancers of all backgrounds!
$50/one off workshop - click here to enrol!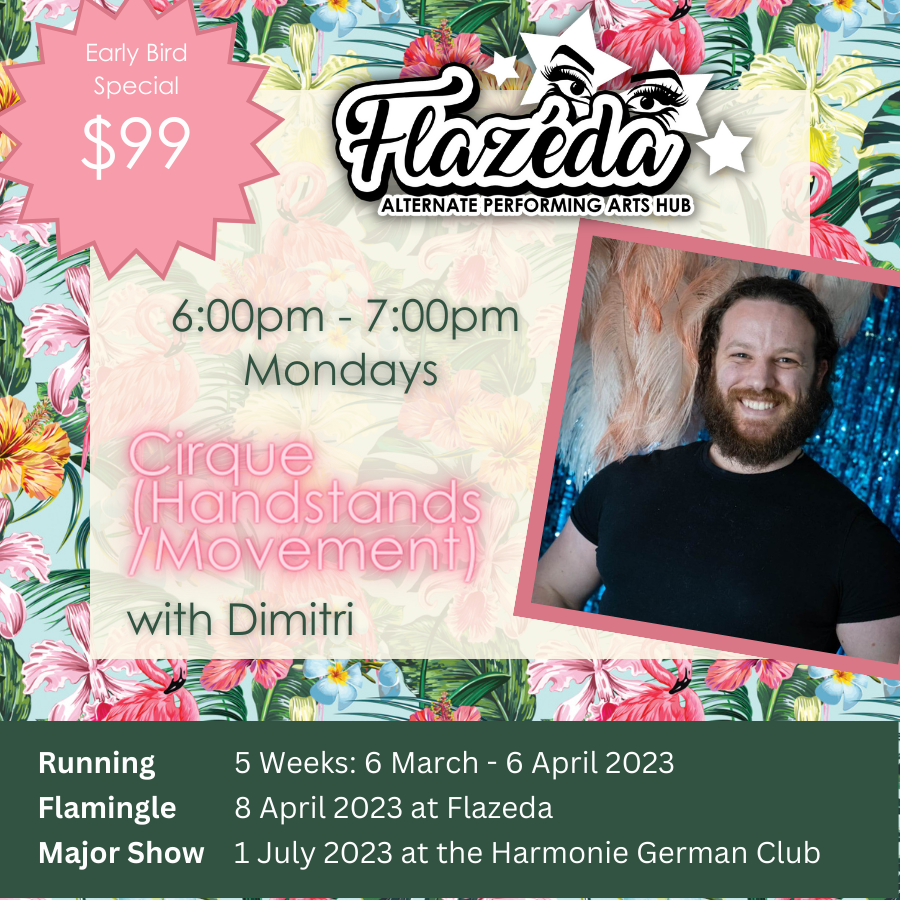 Bubbleology with Sian Brigid
(Bubble blowing workshop)
Let's get goopy!! Canberra's favourite bubble fairy is here to teach you the magic behind giant touchable bubbles. We'll learn how to make and use our own props, and get our hands in that juice for some tricks!
$50/one off workshop - click here to enrol!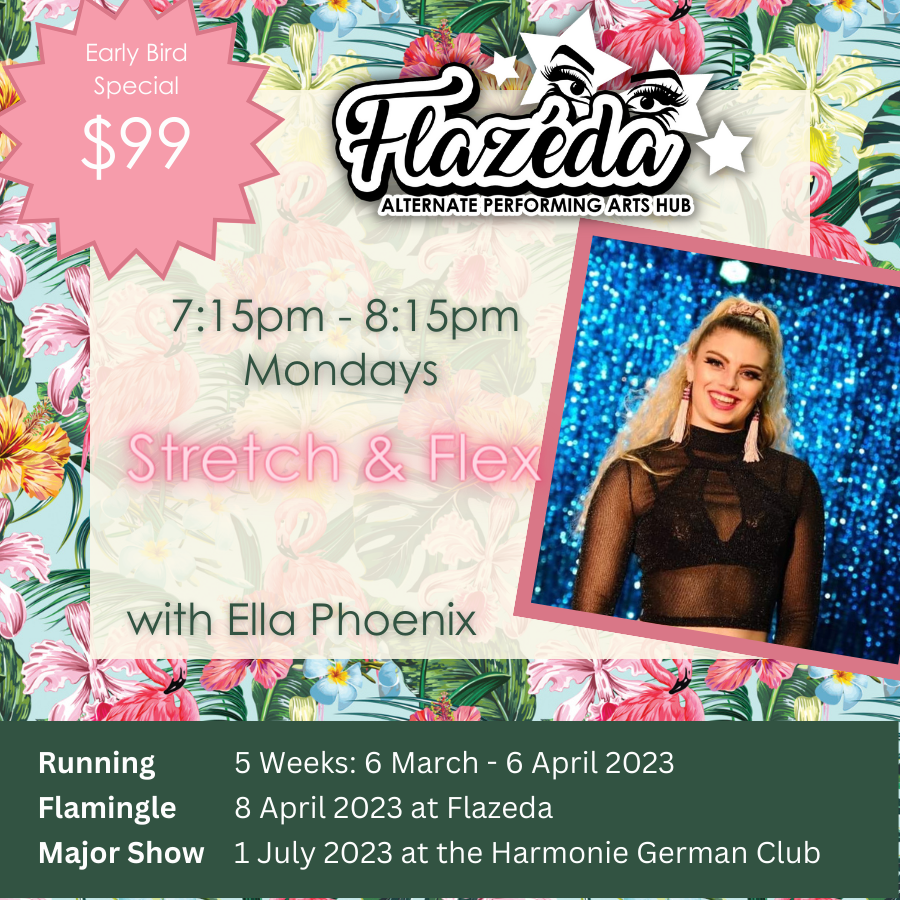 Costume Consultation and Alterations with Vicky from Rockstars and Royalty
Have you got a zipper bubbling? A tear in your corset? Or you're just not quite sure why the panels on your skirt aren't quite even? Come along for an hour with Vicky of Rockstars and Royalty where she'll answer all your costume questions and help you get back to stage ready!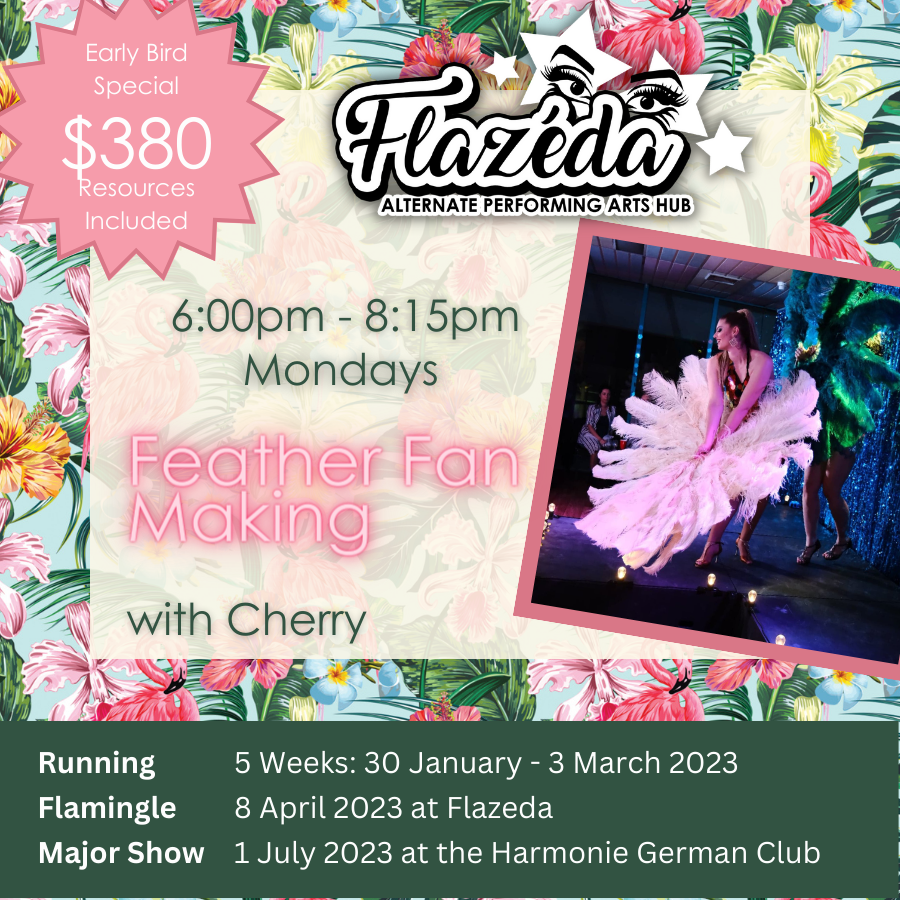 Juggling with Dimitri
Dimitri is here to teach us the basics of ball juggling! Start with session one learning how to make your own juggling balls, then learn heaps of tricks in session two!
$75/session - click here to enrol!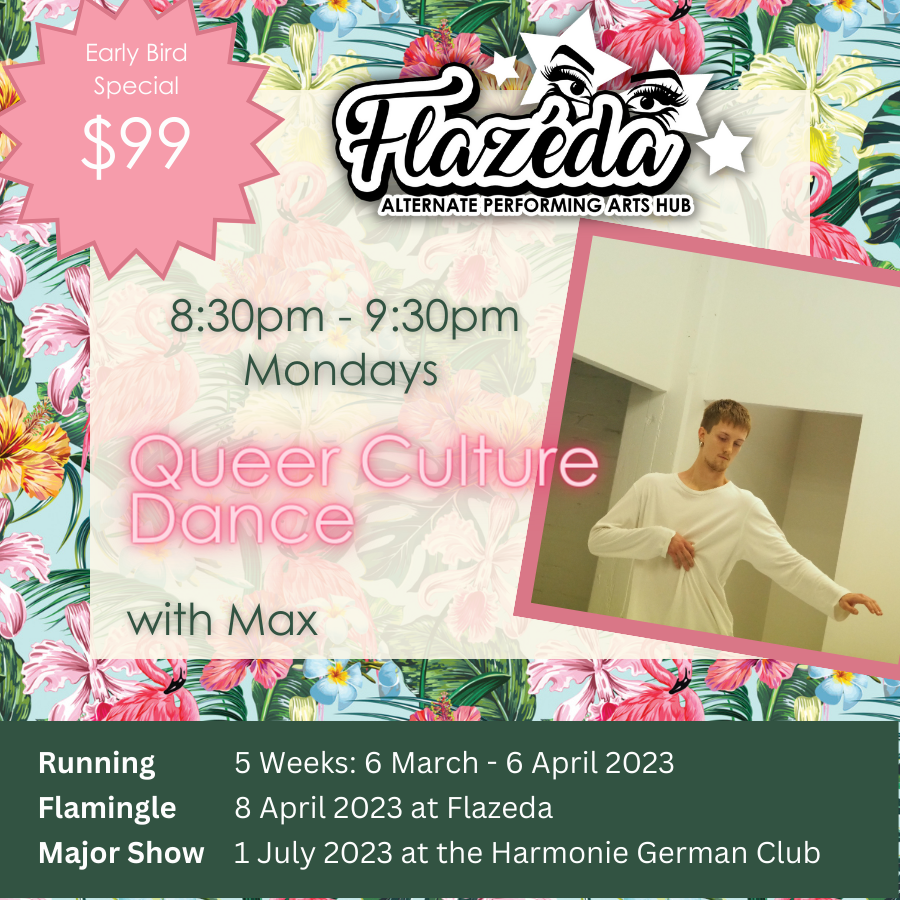 Stage Face with Jazida
(make up workshop)
Get your warpaint on! Let's talk stage makeup, light and shade, shape, colour, and so much more at this crash course in looking your absolute best to the audience, whether they're five or fifty feet away.
$50/one off workshop - click here to enrol!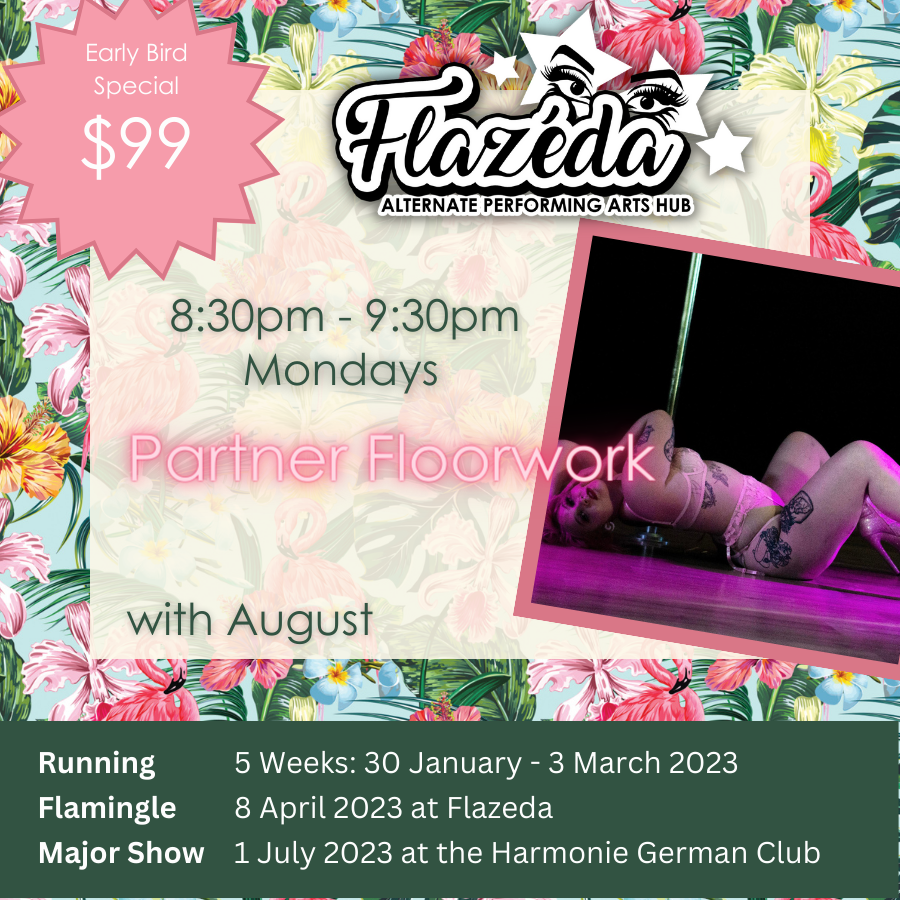 Bollywood with Pushpa
The holidays might be ending, but we're still ready to party! Bollywood is a high energy, ultra-joyful dance style designed to tap into your playful side. Pushpa will take you through a choreography that is sure to leave you smiling!
Book Classes and Workshops
Flazéda is Canberra's new home for alternate performing arts classes - including circus, burlesque, bellydance, juggling, wig/vintage hair styling, sword dancing, and so much more.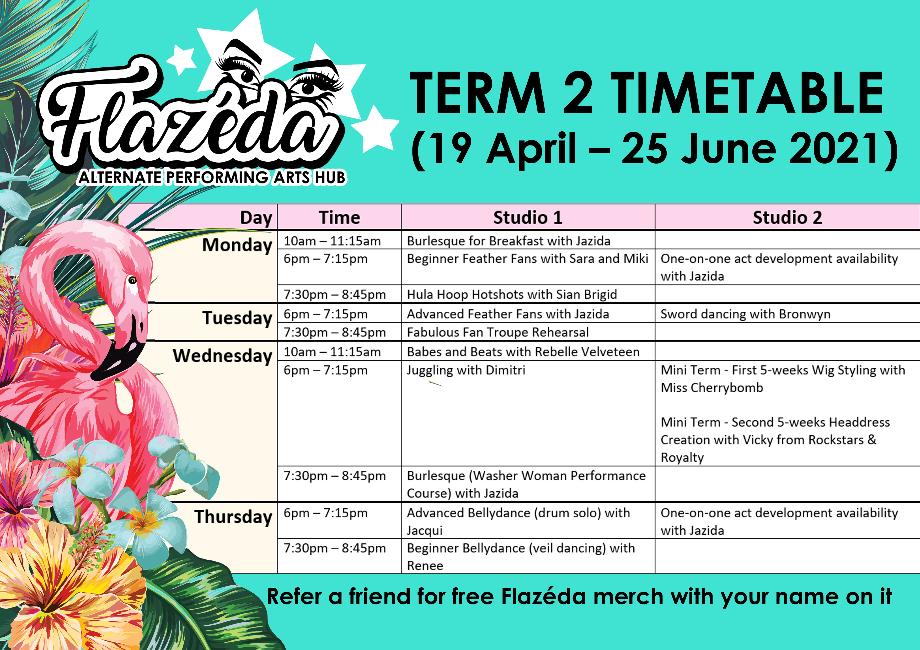 Below is the class schedule, where you can see what classes are on and book into them.
Once you become a member, you can buy single/bulk class credits or auto-renewing credits.
https://studiobookingsonline.com/flazeda (works best on Chrome browser)
STANDARD CLASSES = x1 credit ($25)
WORKSHOPS = x1 credit per hour ($50 for a 2-hour workshop, $75 for a 3-hour workshop)

FABULOUS FAN TROUPE MEMBERS must have completed a minimum of x3 terms of Fan Dancing and get unlimited access to fan dancing classes and rehearsals for $250 per quarter
STANDARD PRICE LIST
x1 Class Credit = $25 ($25 per credit)
x5 Class Credits = $120 ($24 per credit)
x10 Class Credits = $230 ($23 per credit)



SPECIAL OPTIONS
Auto renew x 10 credits every month = $200 ($20 per credit)
Auto renew x 10 credits every 2 months = $210 ($21 per credit)
Auto renew x 10 credits every 6 months = $220 ($22 per credit)
Auto renew unlimited credits every month = $330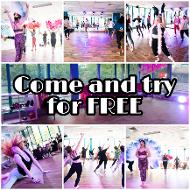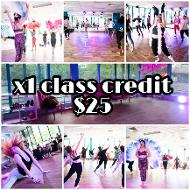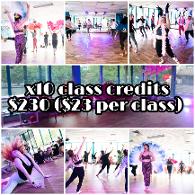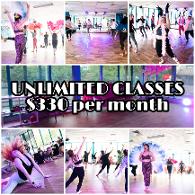 Private lessons are available most Monday and Thursday evenings (as well as other ad-hoc times) with Jazida. You can book and pay for these in the links below.
Jazida is the founder of Flazéda and can support solo act development with you during your private lesson.
Jazida is a Canberra-based entertainer, producer and teacher. 21st Century Burlesque Magazine says "I will not forget her any time soon" and listed her as #46 in the Top 50 most influential burlesque industry figures across the globe for 2020.
Jazida has become recognised as one of Australia's premiere burlesque performers, having been accepted to perform at the Burlesque Hall of Fame in Las Vegas in 2018 and virtually in 2020, chosen as the representative Australian Headliner for the Perth International Burlesque Festival in 2019, selected as a Featured Artist for the Australian Burlesque Festival 2019, and selected as teacher on the Australian Burlesque Cruise 2020!
More information about Jazida available at http://jazidaburlesque.com/
Terms and Conditions of Enrollment
Refunds and Make-Up Classes
A seven day cooling off period for cancellations and refunds are available after enrolment. After which, a full refund will only occur if the class term is cancelled or postponed
In some cases of injury, illness or other personal circumstances, a deferment of fees can be negotiated prior to the absence or when the situation first occurs.
When a student misses a class, they are welcome to attend any other class (make-up class) provided by Flazéda within the same term (where spaces are available). There is a maximum of 3 make-up classes per term. Individual classes will not be refunded or extended.
Where a student is unable to attend a booked one-on-one workshop, they must give a minimum of 2 days notice after which refunds can only be given at discretion.
Late enrollments and payments
Late enrollments will still be accepted if the class is not full. The full term fee remains payable until week 4.
Late paying students are not guaranteed a place if the class is full. Where not negotiated and full payment has not been made by week 4, a 25% late fee will be added to the invoice for student.
Injuries and Risks
Where a student has a known medical condition that requires an action plan, they must inform Flazéda teachers before commencing classes.
Students must ensure that they are using appropriate footwear and taking appropriate safety measures – by enrolling as a student, you declare you take full responsibility.
Where an accident or incident occurs, details will be reported to Flazéda and properly recorded.
If required, students may receive medical treatment including first aid and agree to meet any associated medical expenses (including ambulance).
Values
Appropriate behaviour is expected while in and around Flazéda. While nudity/partial-nudity will be part of class, it is expected that you cover up if travelling around the building and that you are respectful of the building and other people in the vicinity.
Classes are aimed to be a safe, welcoming and inclusive environment for all students. There is zero tolerance for bullying, intimidation or discriminatory behaviour.
Where students must bring other people with them (such as children/family), there must be express consent from all the class members for them to be a spectator. Otherwise, they will need to wait in one of the other rooms of the hall until the class is complete.
Photos and Videos
Photos/videos taken, may be used for the purpose of promoting the school. Any sensitive images will always be cleared with you first. If you wish for your image not to be used or have any concerns, please email jazidaproductions@gmail.com
Students understand that public community performances may result in and photos and videos being taken by the media or members of the public
Intellectual property
All choreography learned is the intellectual property of Jazida (or the teacher/choreographer) and where students choose to perform this without the troupe/Jazida, permission must be granted from Jazida (and the teacher/choreographer) and credit must be given.
All resources provided in class (such as handouts) are not for further circulation or to be used by students to teach others without permission from Jazida or the teacher/choreographer.