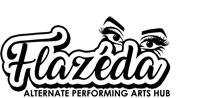 What's On?

Want to attend or run an event?


What's on at

Flazéda?
Upcoming Events

Flazéda runs regular events and shows (particularly burlesque, cabaret, variety nights) and the best way to keep up to date with everything we're up to, is by following us on Social Media!
Check out our Instagram at https://www.instagram.com/flazeda.hub/
Check out our Facebook at https://www.facebook.com/flazedahub
Upcoming events you can look forward to include: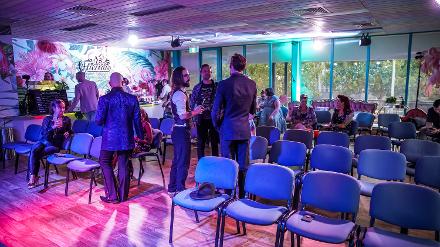 As well as hosting public shows, Flazéda is also available for private events!
It's the perfect place for hens parties, birthday celebrations, high teas, private shows, and more.
Hire the entire venue hire for a party at a discounted rate!
You can hire both rooms, bar, sound system, and everything included for private parties and events, at a special discounted flat rate of $150 for a 3-hour event (it would usually be $240)
You can learn more about the space by looking at our studios
Thanks to collaborations with other incredible local Canberra businesses, we're thrilled to offer a series of optional add-on packages to make your private event even more special. Including:
Staff to support your event
We can offer staff to manage the bar, control sound/lighting or provide any other assistance you desire
Live Performers/Entertainers
We have an incredible crew of award winning performing artists in house. If you'd like a performance to make your event even more special, let us know how we can cater to you
High Tea and other Catering packages
Thanks to collaboration with Capital Roast, we're happy to provide catering at your event, including High Tea events complete with table decor, teas, food and more
Escape Rooms
Thanks to collaboration with Cambridge Street Studio, we're thrilled to offer different escape room experiences for you at your event. We have two amazing escape rooms currently available. Book in for WEDDING RESCUE or BURLESQUE BUST OUT - perfect for groups of 4-7 people to work together and solve the puzzles in these 1-hour escape room experiences.
Private dance class
Have a private lesson and learn a group choreography with a professional teacher - perhaps a burlesque lesson, tassel twirling, bump and grind, hula hooping, or bellydance might be a fun addition to your special event
Get in contact at flazedahub@gmail.com to find out how we can best support your event - whether it be a public show or a private party.