What To Learn at Flazeda

Bellydancing and Sword Dancing

At Flazeda, we offer a range of classes in bellydance and offer training in many different bellydance adjacent props.
Bellydance has many known benefits
(exercise, fitness, wellbeing - see https://www.worldbellydance.com/health-benefits-belly-dance/).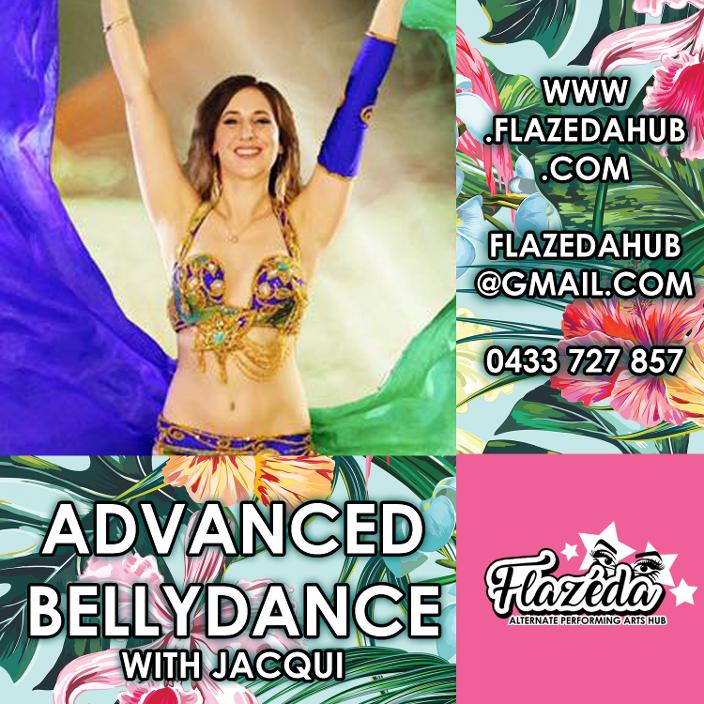 Advanced Bellydance with Jacqui
~ABOUT THIS COURSE~
In the advanced Bellydance class, Jacqui immerses her students in technique, combinations, music, style and culture through choreography. We focus on exploring the many nuances, variations and layering of Bellydance technique to move beyond the basic and create beautiful and complex combinations that capture the essence of the style we are dancing.
Different terms focus on different styles including Mejance, Drum Solo, Baladi, Saidi, drum solos, and much more - check the term marketing to find out what topics are running next!
LEVEL: Advance
WHAT TO BRING: Bring clothes you are comfortable moving in
LIVESTREAM: Yes! You can join the stream at www.flazedahub.com/Studio-Livestream
Jacqui
~ABOUT YOUR TEACHER~
Hailing from a mix of Lebanese, Italian and Scottish heritage, Jacqui has just over 10 years of performance experience, cementing a comprehensive knowledge of Middle-Eastern music and culture. Her performance style is vibrant, feminine, and polished, incorporating creative and clever use of props including assaya (stick), wings, veils and fan veils, zills, swords, tea tray, and shamadan. Her warm and engaging style has established her as the resident dancer in numerous Middle-Eastern restaurants in Canberra and the choice performer for birthdays, weddings, engagements, and other celebratory occasions.
Specialising in Arabic and Turkish styles of belly dance, Jacqui is recognised as a polished and skilled performer. Debuting on the stage in Totally Turkish (2007) with international Turkish dancer Hale Sultan, she has appeared as a guest artist in numerous shows, including Sydney Middle Eastern Dance Festival Concert with Tanyelli (2009), Ghawazee Moon Annual production (2013), and Hadia Dance Showcase (2014).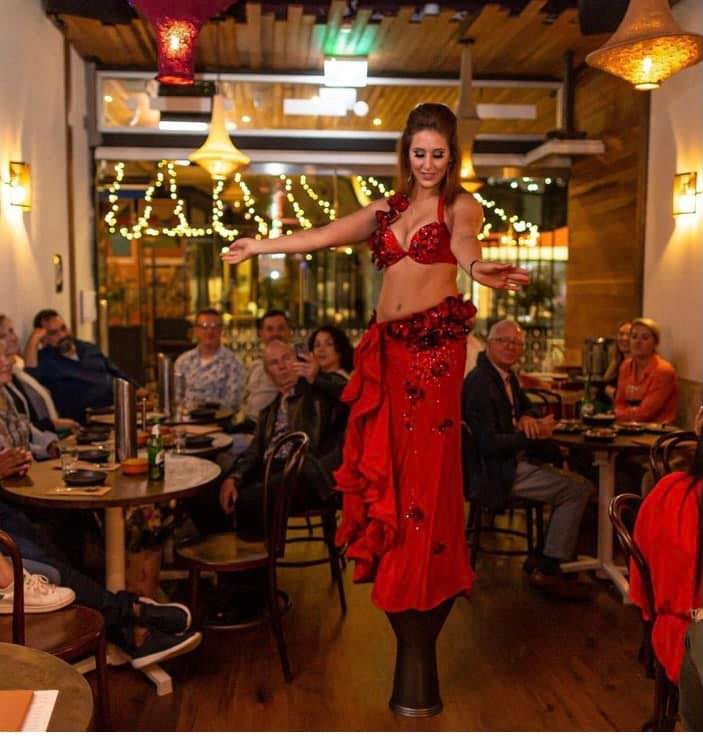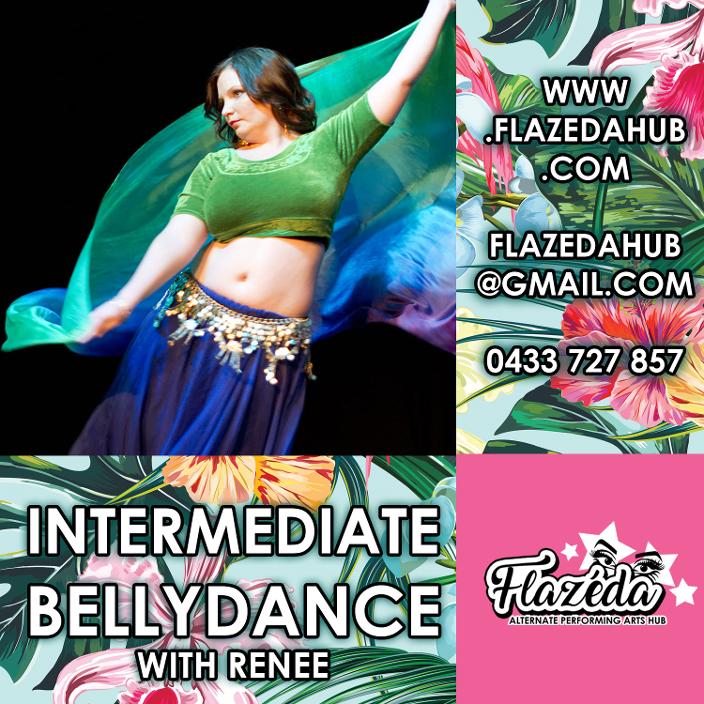 Intermediate Bellydance with Renee
~ABOUT THIS COURSE~
Continuing the Bellydance journey, Intermediates with Renee builds on the foundations of Bellydance to add more varied layers and accents to technique, and pulls them together into more complex combinations for choreography. Each term will focus on different styles or props to expand your understanding of the breath of Middle Eastern dance and cultures.
Different terms focus on different styles including Mejance, Drum Solo, Baladi, Saidi, drum solos, and much more - check the term marketing to find out what topics are running next!
LEVEL: this level assumes students have an understanding of basic Bellydance techniques and experience pulling them together into combinations to music. Students from other dance disciplines who are up for a challenge are also welcome.
WHAT TO BRING: Bring clothes you are comfortable moving in
LIVESTREAM: No - this is a face-to-face class only
Renee
~ABOUT YOUR TEACHER~
With a grounding in both oriental and folkloric Middle Eastern dance styles, Renee is an accomplished performer and teacher with a passion for exploring the emotion, story and culture behind Middle Eastern melodies and dance. Her dedication has seen her study under local and international artists to constantly challenge herself to evolve and develop as a performer and teacher.
Renee has appeared on stage at various events such as National Folk Festival, National Multicultural Festival, Floriade, Wollongong Bellydance Festival, and Jazida Production's Arabian Nights bellydance showcases. Her performance style is engaging and whimsical with a specialty for baladi and dancing with balancing props and veils.
Renee is a proud member of the Raks Zahirah dance troupe, Canberra's professional belly dance troupe founded by owner of Bedazzled Bellydance, Jacqui Princi.
Beginning her dance tuition under the instruction of Jacqui of Bahirah Bellydance in 2009 and continuing onto Bedazzled Bellydance in 2011, Renee became a teacher at Bedazzled Bellydance in 2016 after an intensive 12 months of training. Renee has also been a guest teacher at Ghawazee Moon Bellydance, and joined Jazida Production's Flazeda Hub in 2021.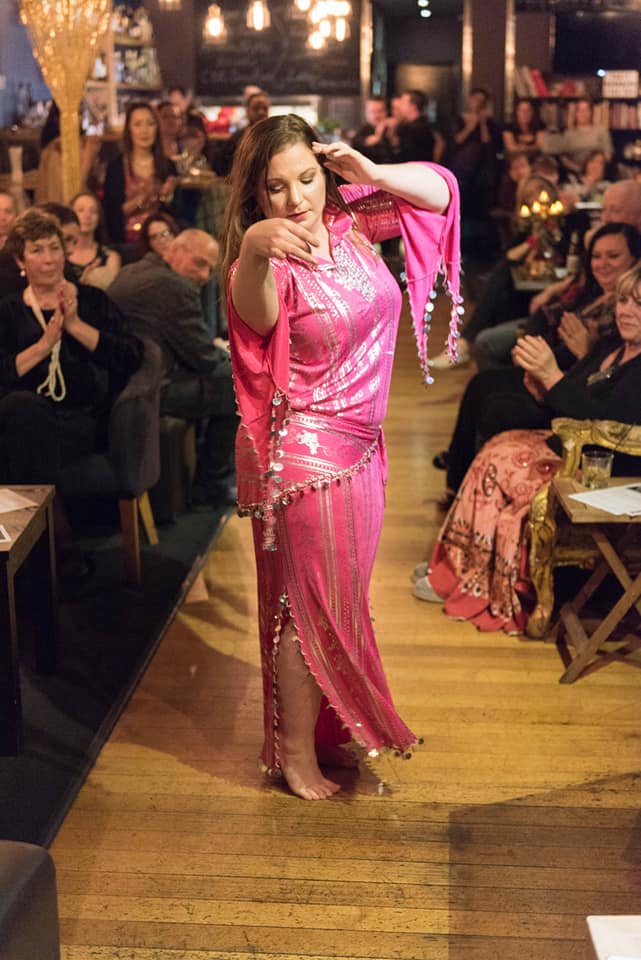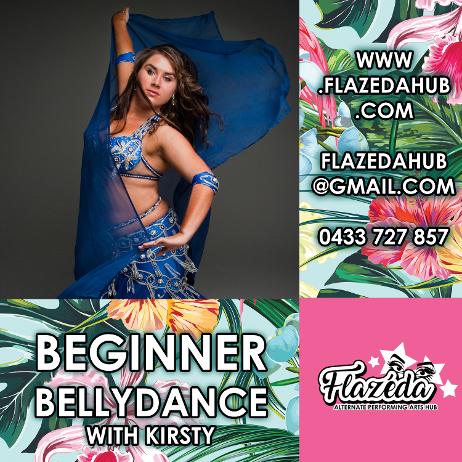 Beginner Bellydance with Kirsty
~ABOUT THIS COURSE~
Beginner Bellydance is jammed packed with foundational skills to form a solid foundation in bellydance technique. This class is led by bellydance expert and artist, Kirty. You will walk away with a solid foundation in bellydance movement by learning all the classic movements of Egyptian bellydance and the underlying technique to set you up to make this beautiful dance form yours.
This mini-term is designed to introduce you tot he basics of bellydance, focusing on breaking down steps, movement and posture. This is a great non-impact workout that gently tones and strengthens the body while learning about the vibrancy and cultural significance of Middle-Eastern dance in a fun and inspiring environment.
LEVEL: Open level - all people welcome regardless of experience
WHAT TO BRING: Bring clothes you are comfortable moving in, pen and paper recommended
Kirsty
~ABOUT YOUR TEACHER~
Kirsty has over 15 years teaching and performing experience in belly dance with a background in cultural studies and anthropology allowing her to guide and mentor anyone through this culturally rich and diverse dance form.
Having recently returned from a one-month immersion in belly dance in its homeland; Egypt, Kirsty was lucky enough to study with master Egyptian male belly dance instructor Tito Seif, and will be sharing that knowledge with her new students. "Tito is incredible! His dynamism, mastery and energy is hard to keep up with. Learning with him enriched me as a dancer but also prompted me to want to consciously expand who belly dance classes are made available to." - Kirsty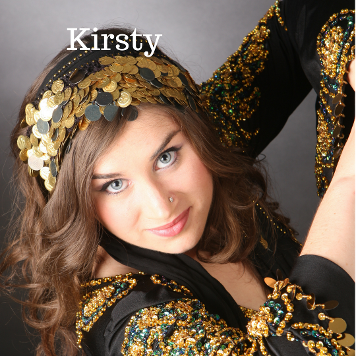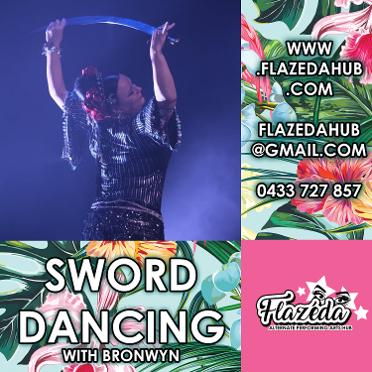 Sword Dancing with Bronwyn
~ABOUT THIS COURSE~
Learn how to balance and dance with swords with Bronwyn. No previous experience is required, Bronwyn will teach you all the tricks and tips for balance, elegance, and style when it comes to sword dancing. Challenge yourself to learn an awesome new skill this term!
Swords available for hire in class (also available to loan to practice at home)
LEVEL: Open level - all people welcome regardless of experience
WHAT TO BRING: Bring clothes you are comfortable moving in, a sword if you have one (if not, swords are available for hire)
LIVESTREAM: No – this class is in-person and no livestream is available
Bronwyn
~ABOUT YOUR TEACHER~
With over two decades of experience in folkloric belly dance and transnational fusion group improvisation (FatChanceBellyDance® Style), Bronwyn (she/her) captivates audiences with her serpentine movements and holds their attention with a powerful and elegant stage presence and Mona Lisa smile.
She is especially known for her proficiency in that most dangerous and hypnotic dance, Raqs al-saïf―the sword dance.
Bronwyn is a crowd favourite wherever she goes and as a teacher brings a characteristically light-hearted and supportive teaching style. She loves helping people unlock their dance potential and experience the transformational power of finding their unique groove within a supportive dance community.
Flazéda is the perfect home for her to focus on sharing her love of the sword dance in an inclusive class that that welcomes beginners and challenges experienced dancers, fusing belly dance tradition with modern music to build a repertoire of movements and sword manipulations culminating in choreographies that work equally well as solos to impress your friends and group pieces for the end-of-term show.