The teachers and facilitatorsof Flazeda hub
Meet our Team

Jazida is recognised as one of Australia's premiere burlesque performers, having been accepted to perform at the Burlesque Hall of Fame in Las Vegas in 2018 and virtually in 2020 and 2021, Australian Headliner for the Perth International Burlesque Festival in 2019, Featured Artist for the Australian Burlesque Festival 2019, and teacher on the Australian Burlesque Cruise 2020! In addition to this, her passion for burlesque has seen her become co-director of the board for the Australian Burlesque Museum.
Her creativity, cheeky, and fun performance style (with a specialty in fan dancing) has seen her win many awards and accolades. Her feature show "Catch Jazida" won Best Dance at the Adelaide Fringe Festival Weekly Awards, and she has won many other awards including Miss Burlesque ACT 2016, Baby Bombshells as part of the Australian Burlesque Festival 2016 , and Burlesque Idol Canberra 2015. In 2020 Jazida Productions won the Canberra Local Business Awards for Outstanding Performing Arts and two years running was voted in the top 10 of people who have made the biggest contribution to the Australian Burlesque Scene at The Busties (the Australian Burlesque Industry Awards).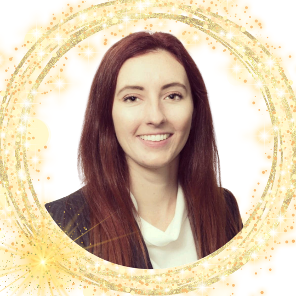 Jordanna is behind the scenes, she is probably who you talk to via email & DM. She steps in while Jazida is off on National Tours & helps to keep Flazeda & JazidaProductions running. She is the PA, the Admin, the Marketing, the PR, the Socials, the Web editor, & the Project Administrator.
Cherrybomb; Stage daddy, wig stylist, full time idiot. This delight has been causing mayhem in the pinup world for 7 years, collecting and cultivating skills to bring you all the tips, tricks and secrets to perfecting your own hair or to apply to a wig of your choosing. When she's not whipping hair into a beautifully styled do, she's whipping whoever graces the stage at Flazéda and across Jazida Productions Stages into organised chaos as Stage Daddy(
, Sara Martini). Recently making her debut as part of Get Down in Lockdown with Flazéda, this colossal idiot is not only going to smash Monopoly boards (if you don't get the reference, you should join the Flazéda Patreon page and find out what I'm talking about), but she's going to smash her way into your heart.
Miki has been dancing in various styles since she was 4 years old. Initially a physical culture girl, she branched out and tried jazz, ballet, modern, hip hop, and Latin dance before finding her happy place in fan dancing and burlesque. Miki won ACT Burlesque Idol in 2019, and was the 2020 Miss Burlesque Canberra. An original member of the Fabulous Fan Dancers, Miki has been dancing with feather fans and veils for the past 5 years, and teaching fan dance to local and online class groups for the past two.
Focusing on technique and precision is one of Miki's strong suits, and she'll help you learn all of the nitty gritty of flinging fans. She can't wait to see you in class!
Those thunder thighs, magnetic eyes and a butt that won't quit - it's Sara Martini!
Sara is a culturally diverse dancer and teacher, bringing Mediterranean magic to the stage for many years. A leading member of Jazida's Fabulous Fan Dancers, Sara teaches beginner fan dancing at Flazeda Hub with Miki Minx. Sara is a staple of the Canberra scene performing burlesque and belly dance, known for her fan and silk dancing, and expert hip swinging (she isn't called an undulating menace for nothing!).
Performing in a variety of local shows and across Australia, Sara has appeared at Decadence and Debauchery, Adelaide and Perth Fringe Festivals, the Australian Burlesque Festival, Red Light Confidential, SpringOut, Get Down in Lockdown, the Newcastle Bellydance Festival and Canberra's own Multicultural Festival to name a few. She also lurks backstage as the stage (daddy) manager for Catch Jazida. Sara has competed in national burlesque competitions since 2019, placing runner up in Burlesque Idol and Entertainer of the Year, Miss Burlesque Australia ACT, in 2020.

Catch Sara's animated flair and signature green fans in class, on the bar and on stage as the world opens back up!
vicky - Rockstars and royalty
Vicky Kidd-Gallichan is a couture gown and costume designer with over 20 years' experience, initially under the label 'Devotion' in the UK, then as 'Rockstars and Royalty' since moving to Australia in 2007. During this time, she has become known for her elaborate gowns and costumes, her corsetry skills and her love of sparkles and flowers. Vicky is now sharing her sewing and design skills in person at Flazeda and via tutorials on her YouTube channel, and has launched a range of her favourite sewing supplies and rhinestones on her website to go along with them.
Hailing from a mix of Lebanese, Italian and Scottish heritage, Jacqui has just over 10 years performance experience, cementing a comprehensive knowledge of Middle-Eastern music and culture. Her performance style is vibrant, feminine and polished, incorporating creative and clever use of props including assaya (stick), wings, veils and fan veils, zills, swords, tea tray and shamadan. Her warm and engaging style has established her as the resident dancer in numerous Middle-Eastern restaurants in Canberra and the choice performer for birthdays, weddings, engagements and other celebratory occasions.
Specialising in Arabic and Turkish styles of belly dance, Jacqui is recognised as a polished and skilled performer. Debuting on the stage in Totally Turkish (2007) with international Turkish dancer Hale Sultan, she has appeared as a guest artist in numerous shows, including Sydney Middle Eastern Dance Festival Concert with Tanyelli (2009), Ghawazee Moon Annual production (2013) and Hadia Dance Showcase (2014).
Renee has appeared on stage at various community events such as the National Folk Festival, National Multicultural Festival, Wollongong Bellydance Festival, Newcastle Bellydance Festival, Floriade, and Jazida Productions' Arabian Nights bellydance showcases. She was also performed in local Turkish restaurants, private parties and at the Camp Quality Ball. Her performance style is engaging and whimsical, with a speciality for Raqs Baladi and dancing with balancing props and veils.
Renee's dedication to the dance saw her invited to join the Raks Zahirah professional performance troupe founded by Jacqui Princi, owner of Bedazzled Bellydance, debuting on stage with the troupe in 2015 at the Wollongong Bellydance Festival.
Wanting to explore new ways of sharing her love for bellydance, Renee became a teacher at Bedazzled Bellydance in 2016. She has also taught as a guest teacher for Ghawazee Moon Bellydance and delivered a workshop for Ghawazee Moon's Summer Series Workshops. Renee joined the teaching staff at Flazeda Hub in 2021. Renee brings a sense of fun and creativity to her classes, pushing the boundaries to create new and exciting ways to learn in a relaxed and inclusive environment. Her enthusiasm, passion and welcoming personality is teamed with a keen eye for refining technique.
Kirsty recently returned from one month in Cairo where she studied with Master Teacher Teito Seif at the Al Sadaf Festival. Kirsty is a Belly Dance Teacher at Flazeda.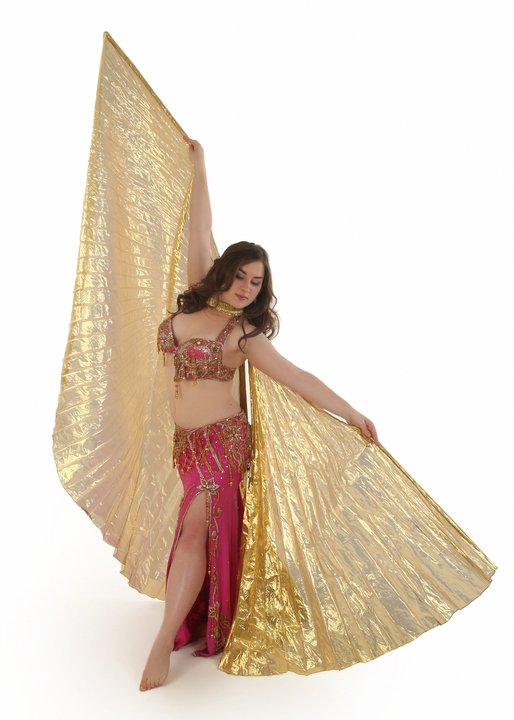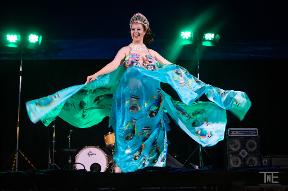 Bio COMING SOON Chocolate E Claire- currently teaches Burlesque at Flazeda & Produces the By Monthly Bangarang! Variety Charity Show.
With over two decades of experience in folkloric belly dance and transnational fusion group improvisation (FatChanceBellyDance® Style), Bronwyn (she/her) captivates audiences with her serpentine movements and holds their attention with a powerful and elegant stage presence and Mona Lisa smile.
She is especially known for her proficiency in that most dangerous and hypnotic dance, Raqs al-saïf―the sword dance.
Bronwyn is a crowd favourite wherever she goes and as a teacher brings a characteristically light-hearted and supportive teaching style. She loves helping people unlock their dance potential and experience the transformational power of finding their unique groove within a supportive dance community.
Flazéda is the perfect home for her to focus on sharing her love of the sword dance in an inclusive class that that welcomes beginners and challenges experienced dancers, fusing belly dance tradition with modern music to build a repertoire of movements and sword manipulations culminating in choreographies that work equally well as solos to impress your friends and group pieces for the end-of-term Flamingle.
Ella in her day to day life is an Accredited Exercise Physiologist who specialises in women's health.
Ella is a qualified pilates and barre instructor and has been dancing throughout her life and hopes to never stop.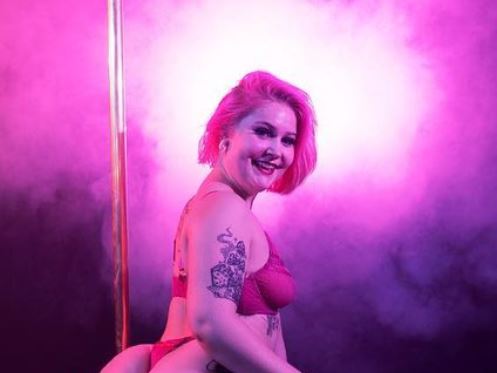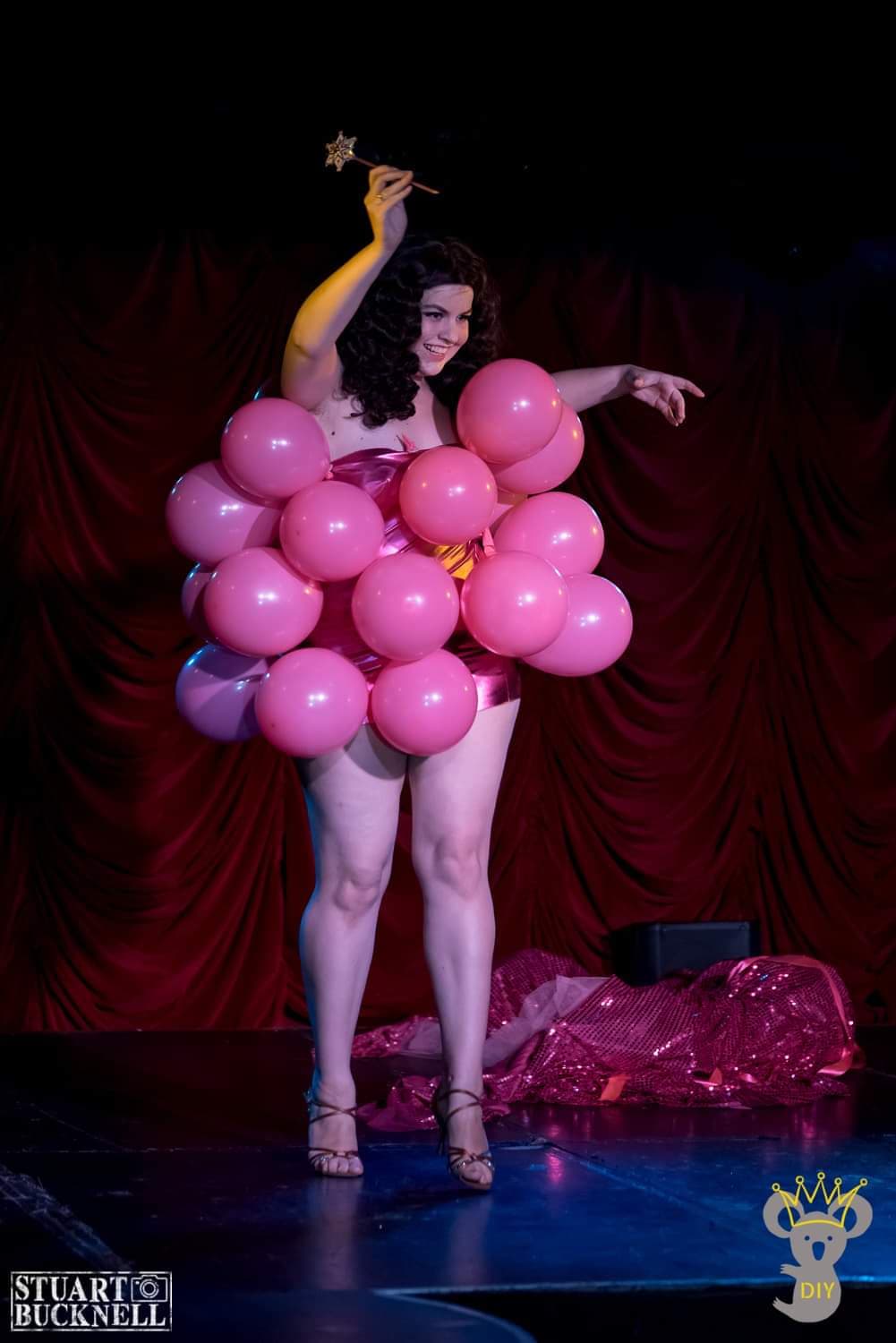 Chris Manchester - Captavitae photography
Chris has been involved in the burlesque and alternative performing arts scene as a photographer for over 10 years. Starting out with shows such as Mondayitis, Chris now shoots many of the Jazida Production shows both at the Flazeda Hub and around Canberra. Recently, he has taken on videography for streaming, working with Jazida to livestream productions, heading up the in-house production team. Chris also provides videography to artists wishing to capture their routines for digital use.
Chris has experience as a teacher in various fields, including photography, and is excited to share his view from behind the scenes. His focus is on understanding core photography and videography principles to help you get the most out of photo and video shoots.