Archive
Flazeda - Archive of old information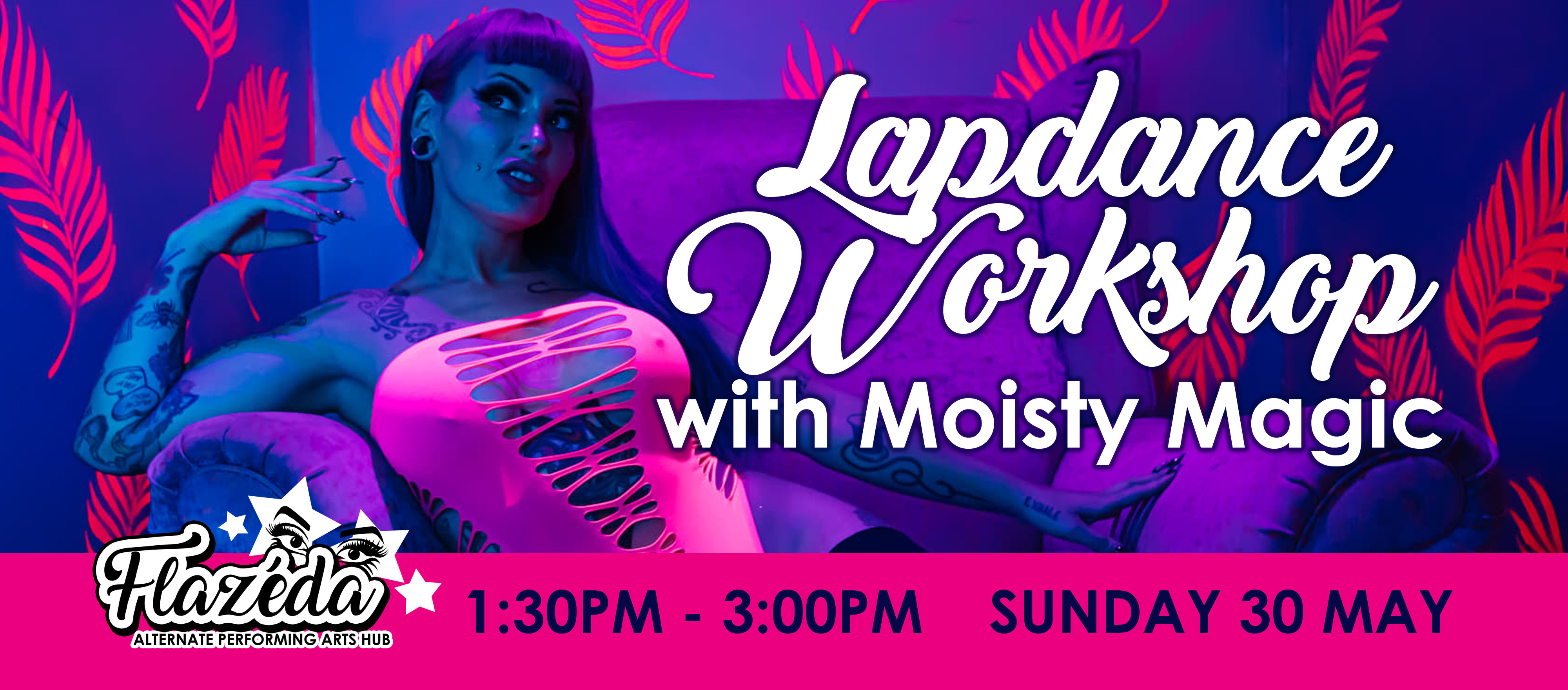 She's beauty, she's grace, she punches Nazi's in the face… its Moisty Magic!
Moisty Magic is a sassy mouthed, fierce creature who is equal parts showgirl, rabble rouser, and opinionated arsehole. Renowned for acts of tongue in cheek social commentary and political satire, Moisty brandishes opinions as loud as her hair colour and wit as sharp as her eyeliner.
Academic by day, sex worker by night, and performance activist any time she is allowed close enough to a stage.
Ms Magic is the current reigning Miss Burlesque South Australia, with her other accolades including Miss Burlesque Adelaide 2016, and Miss Pole Dance SA Miss Entertainer 2017. She is also a core cast member of the newly debuted theartial cabaret Somnia.
Lapdance Workshop
(With Moisty Magic)
Embrace your inner sexual self.
90 min lapdance workshop
With nearly a decade within the sex industry including 6 years as a fulltime stripper , Moisty Magic aims to bring out your inner sex godness. Learn her secrets to feeling comfortable in your sensual self as well as a short routine choreographed for a more intimate audience.
This class is fantastic for those interested in a sexier side of burlesque and are looking to unearth their own unique brand of sexy.
Nudity Level: Choreographed for full nudity but no actual nudity required in class.
Difficulty: Open to all levels.
Physicality: Impact on knees and back. Heavily emphasis is placed on correct technique.
Please discuss accommodations with Moisty
This workshop costs $50 or x2 class credits at Flazeda.
New students can enrol online, or email us at flazedahub@gmail.com to secure you place and pay with eftpos on arrival.
Book online with class credits at:
https://studiobookingsonline.com/flazeda/classcalendar